Congrats to our Therapist of the Month: Austin!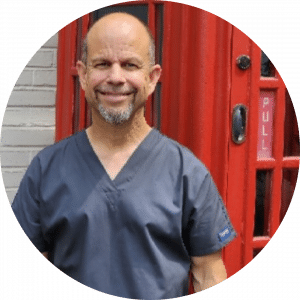 We are thrilled to have had Austin join the Heaven & Health team recently! A believer in mindfulness and stress reduction as a ways toward whole-body health, Austin promotes the mind-body connection by using massage to support anyone on their journey to a thriving, healthy life. Hailing from Brooklyn and now a happy Delawarean, Austin is a proud graduate of the Academy of Massage & Bodywork – and gives a superb relaxation massage!
10 Questions with Austin
What is your favourite food?
Pizza or pasta. I love them equally!
What is your favourite massage modality?
Swedish massage! It's the classic relaxation massage. It is elemental in its simplicity but when it's done right, it'll make you feel like a million bucks!
What do you do for fun?
I make music, read The New Yorker and nap!
What is your favourite massage technique?
I like using a long, slow myofascial release technique from shoulders to sacrum – three open hand passes with deep pressure, each pass is about a minute long. This technique reduces adhesions between the fascia and the muscles of the back, and is therapeutic while still being unbelievably soothing.
Favourite place to vacation?
Iceland, or maybe Belize.
Why did you become a massage therapist?
I wanted to have a direct, beneficial result in the world. And, I just love working with people!
Favourite Beatles song?
"Let It Be".
Why Heaven & Health?
There's a wonderful feel of professionalism and compassion throughout Helen's business, and even working here feels like a wonderful retreat from the pressures of the "outside world".
Name one thing on your Bucket List.
Eat at The French Laundry or at Noma.
What's something else about you that we might not know?
I'm also an audio engineer and I select, mix, and master all of the music I play during a massage session. Tracks by Hollie Kenniff, Laraaji, Juliana Barwick, Brian Eno, Stars of the Lid, Bing & Ruth, Ryuichu Sakamoto, Mary Lattimore, etc. are selected for their compositional and healing qualities; the mix allows disparate tracks to segue naturally; the mastering keeps the sound quality rich and even.