Massage for Auto Injuries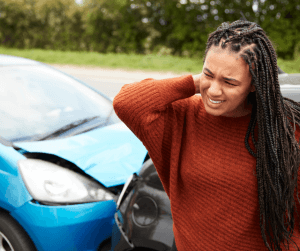 Still in pain following your car accident?
Did the collision cause whiplash injury, neck, back or shoulder pain?
Whether you were injured in an auto accident last week, last month or six months ago, Heaven & Health can help! In Delaware, auto insurance policies will pay for your medical care, regardless of who was at fault in the accident.
Heaven & Health incorporates medical massage into your treatment and we take care of all the paperwork and billing, so that you can focus on the most important thing — making a full recovery!
Call our office at (302) 999-9565 or book online to see how we can help you heal.